In the same parking lot as Wally's you'll find some amazing photo opportunities, so make sure to take some pictures and explore the sights before you go!
Mayberry Courthouse and Jail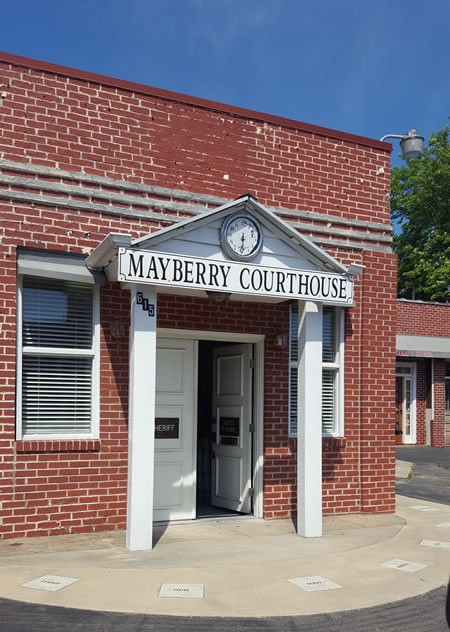 Visit our Mayberry courthouse and jail replica and lock your loved ones up in Otis' cell! Or sit behind Andy's desk and feel free to take as many photos as you want.
Mayberry Union High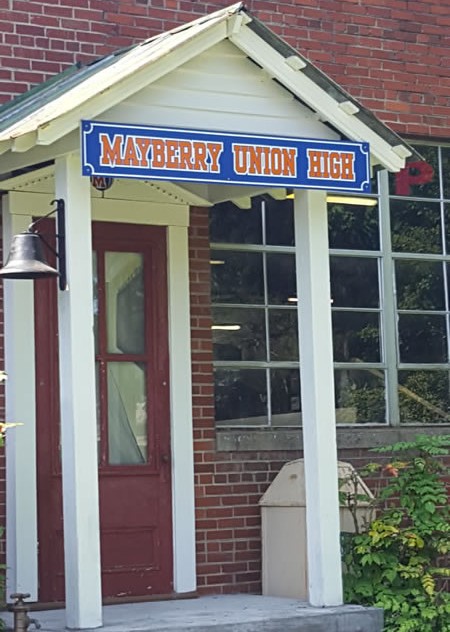 Come stand in front of Mayberry Union High!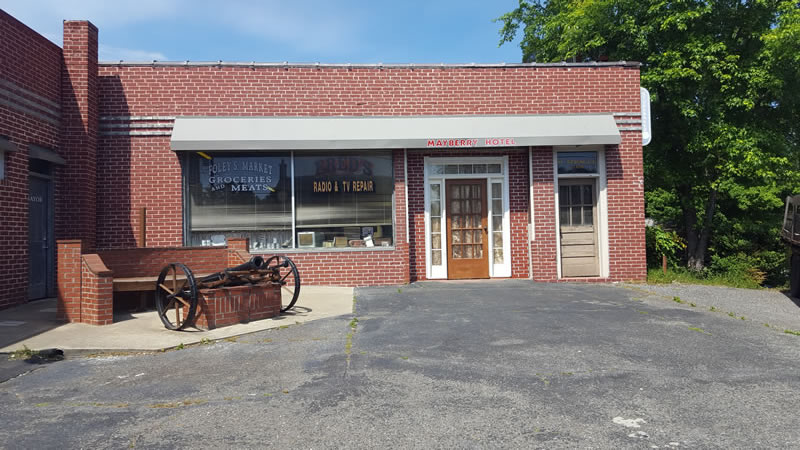 Foley's Market & The Mayberry Hotel
Stand in front of Foley's Market and the Mayberry Hotel.
Gomer & Goober's Tow Truck
Don't forget to visit Emmitt's Fix it Shop!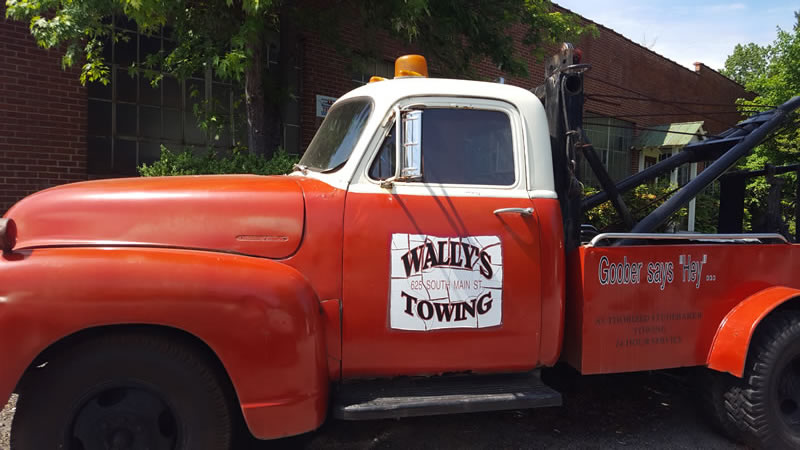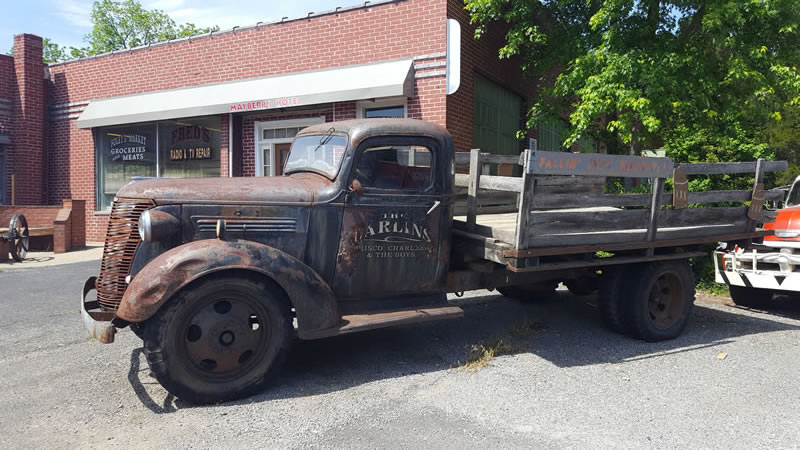 The Darlin's Truck
Take a gander at the Darlin's truck!
The Darlin's Cabin
Sit on the front porch of the replica of "Darlin's Cabin."